Francois Nuyts is quietly amused when people talk in worried tones about the threat of the mighty Amazon.
The chief executive of Poland's dominant ecommerce company Allegro has for years been fighting off Amazon — and winning.
"We're the largest online player," he says, adding that they are more than 10x bigger than the US ecommerce giant in the eastern European country.
Nuyts' comment points to a wider truth about Amazon in Europe: while it can feel like a terrifying force when sitting in the UK, Germany and France, in much of the continent it is far less successful.
This is the second part of our series about the European companies taking on Amazon. The first dealt with the startups championing better logistics tech than what Amazon has to offer. This piece is about its local ecommerce marketplace challengers — particularly ones in eastern, central and northern Europe — which have developed a strong grasp of their local markets and are not about to give up these gains.
Eastern Europe
The Polish ecommerce market is dominated by Allegro, which has been around for over two decades, has 21m registered customers, and nearly 200m visits per month. The company IPO-ed earlier this year, at a valuation of over $12bn.
Nuyts says that Allegro has been fending off rivals for a long time. "We have a lot of very strong offline competitors. We also have a lot of online players – AliExpress and Amazon have actively targeted Polish consumers for years," he adds.
While Amazon doesn't have an amazon.pl site, it does offer products for sale in Polish, which can be paid for in the local currency and delivered from Poland. Nuyts estimates that Amazon is currently just a tenth of Allegro's size in the country.
It's pretty simple – the sooner you're getting into a market, the easier it is to build a strong

position
Cristina Berta Jones, a long-term ecommerce investor, says that Amazon will likely continue to struggle in that market. "For Amazon, looking at Poland, they would have to muscle out an incumbent that owns half the market and that already has a very strong brand," she says.
A similar story is true in Romania where eMAG, considered by some to be Romania's first unicorn, dominates the ecommerce space and also has a strong presence in neighbouring Hungary and Bulgaria.
In Romania, the platform accounts for more than 20% of the electronics market, and between 2-5% of the overall retail market. But they are not resting on their laurels.
"If you look at the overall retail market we are only the 10th biggest retailer, so there's a lot of opportunity for growth," says Iulian Stanciu, eMAG's chief executive.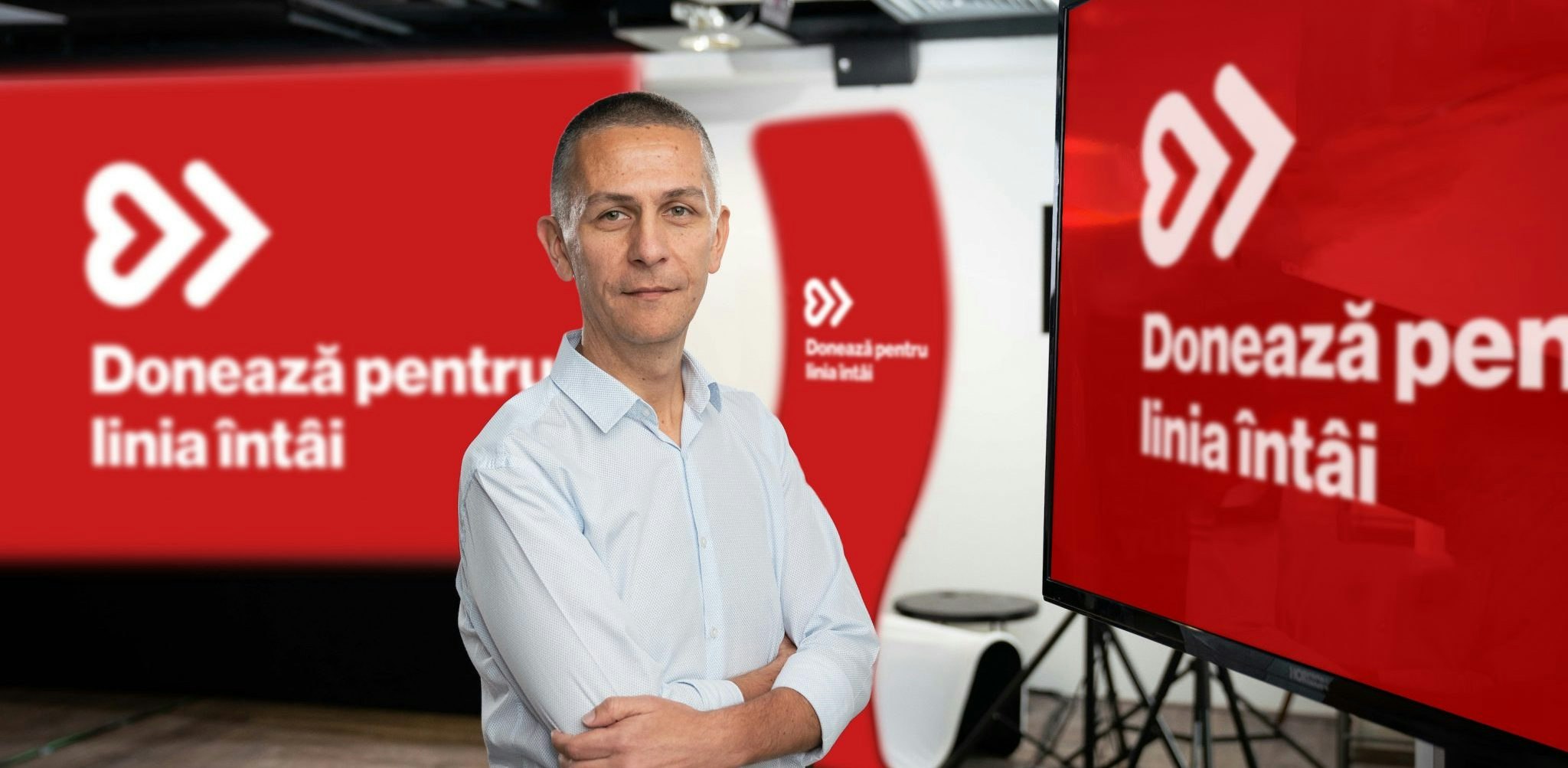 Stanciu says they are competing with Amazon, yes, but they are not the biggest threat. "We're facing this kind of competition every day," he says. "We are competing with the big traditional international offline retailers that are turning now to omni-channel."
Amazon doesn't yet have dedicated Romanian operations. Asked if Amazon could come in, invest heavily and do well, Stanciu says that it isn't impossible but that "it will not be easy."
He says that if Amazon does come in, it will have the advantage of a larger product range. "In Romania we grew in the last 10 years from 5,000 products to almost 8m now, while they have 300m in the US and AliExpress 500m in China," Stanciu says.
Struggled to gain traction
Whereas Amazon has done well in markets such as the UK, Germany and to some extent France, this has more to do with the timing of it entering those markets and the existing competition at the time, according to Georgi Ganev, the chief executive of Swedish investor Kinnevik.
Kinnevik has stakes in a range of ecommerce platforms, including fashion marketplace Zalando and Global Fashion Group, food delivery services Kolonial and Mathem, and healthtech companies Livongo and Babylon Health.
"It's pretty simple – the sooner you're getting into a market, the easier it is to build a strong position," says Ganev.
"It's definitely not first mover takes all, but I think it's a question of when you enter a market," he adds. "And that's why I think Amazon has built these fantastic positions that it has in the UK and the US."
In other territories, however, Amazon has tried, with only varying degrees of success, to get a foothold.
The Netherlands case
In the Netherlands, where Amazon first launched in 2014 selling e-books, it has now, in spring 2020, launched its complete range of categories at Amazon.nl. However, people in the Netherlands, who for years have been buying from Amazon in Germany, are now being offered a local site with worse offerings than what they were used to.
"The catalogue and the offering in Germany are so much better," says Berta Jones. "Nine times out of 10, when I compare Amazon.nl with Amazon.de, I end up shopping on Amazon.de. In the end, you need to build out each category, one by one, and that takes work and time."
Similar to in the Netherlands, the arrival of Amazon to the Swedish market was met with anticipation, with seminars, events and discussions on how the existing retailers, both online and offline, would deal with Amazon entering the market. Some of that's proved to be in vain, at least in the short term.
Crack the code for the Nordics
In Sweden, where Amazon launched in late October, the site has been criticised for not having done its homework on translations, and also not offering Swedish customers Amazon Prime — perhaps the item that users were most likely to want.
With Amazon's reputation for quick deliveries, many Swedish customers are likely to be disappointed by having to wait a week for a large proportion of the goods sold on its local website. The reason for this is that the warehouse, set up locally, only stores a small percentage of all goods being sold on the website. The rest comes from warehouses set up in other European countries.
If Amazon would have launched as a company today, it would most probably have started with groceries, not with

books
Even so, the arrival of Amazon is likely to have a galvanising effect on incumbent players.
In the Netherlands, Bol.com, the biggest online retailer, reacted to the arrival of Amazon by launching a fashion category on its website, as well as lowering the commission fees in some product categories.
At the same time, while many fashion brands are using Amazon, some have decided to shy away for the platform. Nike, for one, conducted a pilot using Amazon but decided not to continue its partnership. Instead, it has chosen other platforms, like Zalando.
Preparing for the inevitable
There may be another reason why Amazon is set to find it hard to crack some European markets.
Swedish ecommerce platforms have had years to prepare for the arrival of their deep-pocketed global competitor — and have done a lot to build up their offering.
This has been aided by services surrounding ecommerce that help to offer customers a better experience.
The worst thing you can do as an investor or as a retailer is to underestimate

Amazon
Fintech startup Klarna is utilised extensively across ecommerce platforms in Sweden, offering easy payment solutions both direct payment but also billings.
Other services include last-mile delivery companies like Budbee and Airmee, which are used more extensively now than before the threat of Amazon.
"There are a lot of enabling services today that did not exist ten years ago," says Kinnevik's Ganev.
"If you add that kind of enablers to marketplaces or ecommerce players with a dedicated vision to create something better for the consumer, then I think you have a strong value proposition," he says.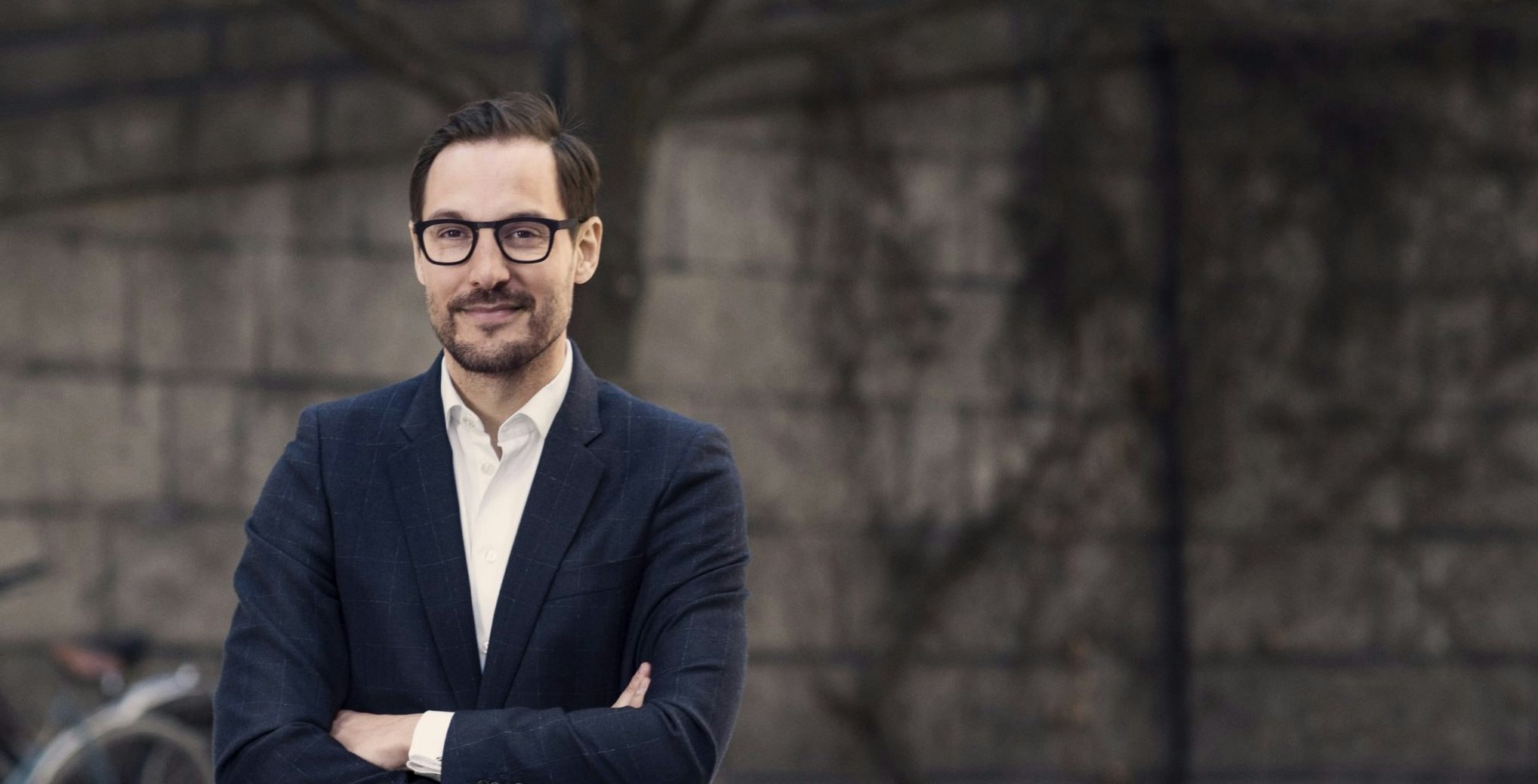 For those looking to fend off Amazon, one of the key challenges is keeping up with technological developments.
eMAG's Stanciu says they've invested more than €250m in technology over the last eight years. "Now we are investing around €100m a year, mainly in people, with a team of almost 1,000 people working in IT," he says.
However, he points to the challenge of competing with a company like Amazon in this area. "They have 50,000 people working in IT. We are very proud with what we have built with 1,000 people, but we need to be realistic, in order to keep up with them we need to grow faster than they are."
Food for thought
The food delivery sector is considered a huge opportunity for ecommerce players.
"If Amazon would have launched as a company today, and not in the 90s, it would most probably have started with groceries, not with books," says Ganev.
However, food online also comes with a different set of challenges.
For Amazon, with its food delivery service Amazon Fresh, food has become an important part of the business. By acquiring the grocery chain Whole Foods in 2017, for $13.7bn, it has managed to grow fast in cities across the US.
In Europe, where Amazon needs to rely on centralised warehouses, it's a different story.
In the UK, Amazon has only managed to take a 3% stake in the online grocery market, compared with Ocado's 14% and Tesco's more than 30%, according to market researcher Mintel.
Meanwhile, in Germany Amazon's food deliveries got off to slow when they launched in 2017. One reason was that online food shopping didn't immediately take off — less than 1% of German grocery sales took place online in 2019. In fact, in August 2019 German delivery company DHL decided to stop delivering for Amazon Fresh, due to low demand.
Keep on truckin'
However, instead of giving up, Amazon has cut delivery fees for food in Germany, to better fight the dominance of low-cost food chains like Lidl and Aldi.
At the same time, Dutch startup Picnic, founded in 2015, now delivers groceries across the Netherlands and Germany.
According to Cristina Berta Jones, who joined Picnic's leadership team in early 2019, Picnic has grown from delivering to 70 cities when she joined to over 150 today. The startup raised €250m in 2019 and is planning to set up operations in France and the UK.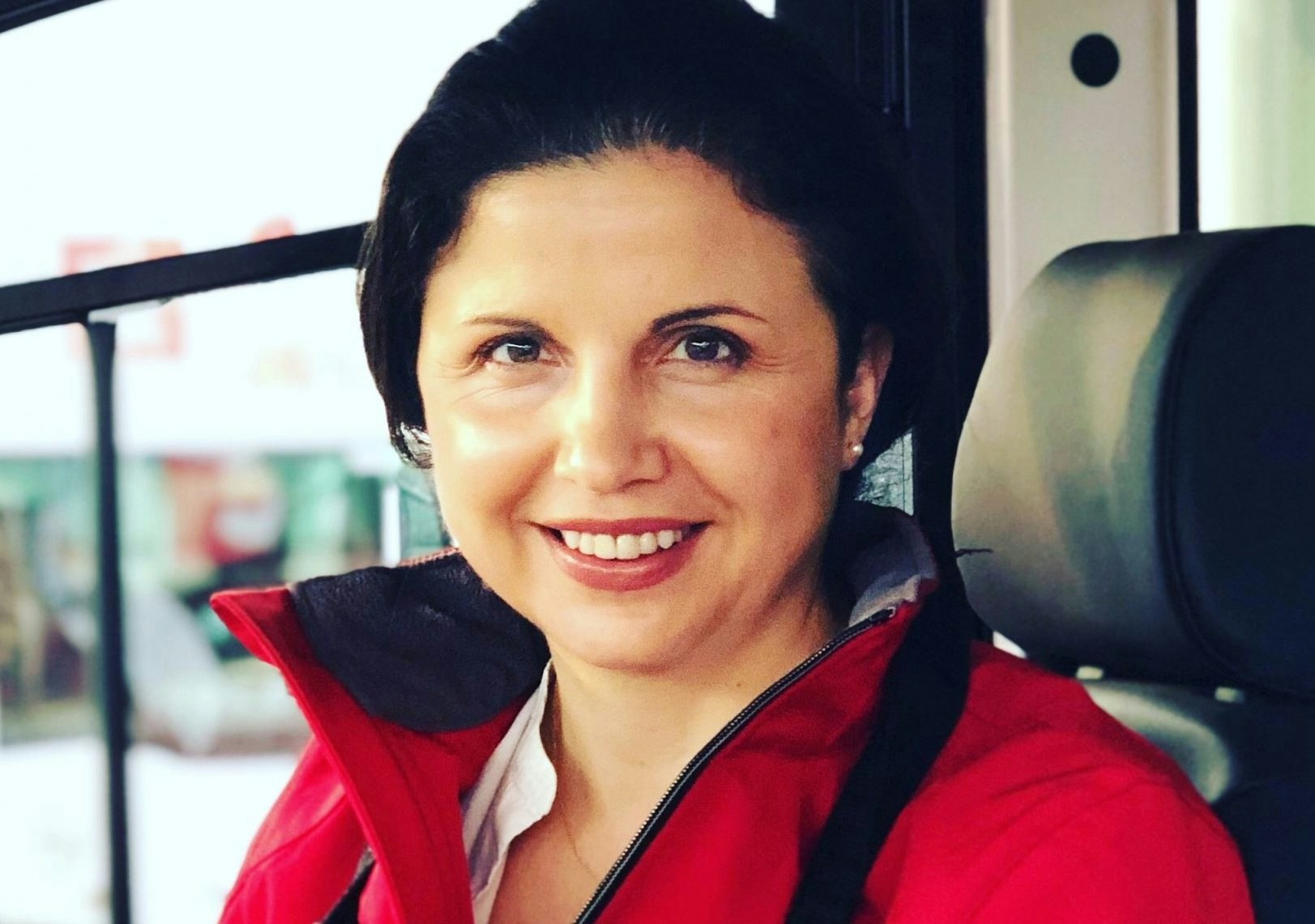 The reason why Picnic is doing so well, according to Berta Jones, is because its founders, having built ecommerce software solutions in the past, studied exactly what was needed to deliver the most efficient, highest quality experience for online groceries. It does not have the legacy issues that, to some extent, Amazon has built up.
Picnic even designed its own vehicles, to shave off seconds when it came to loading and unloading delivery trucks.
"I think we are kind of unique in the world for doing this and certainly within grocery, but it is important to be as efficient as possible," says Berta Jones, adding that they now have over 1,000 of these electric vehicles.
The patient player
Amazon has not given up on groceries in Europe. Since the coronavirus outbreak began, demand for online groceries has grown by more than 20%. Amazon was recently ranked the fifth-largest food delivery service in Germany.
"Amazon has shown many times that it is here for the long game," says Ganev.
"When Amazon launched in India, for example, it didn't succeed immediately, but by increasing its share by a small percentage point, every day, every year, it has now built a strong network," he adds.
"The worst thing you can do as an investor or as a retailer is to underestimate Amazon, because they are truly patient."
The Amazon anti-alliance
In countries where Amazon has taken a large piece of the market, it often started by offering third-party sellers storage and shipping, through FedEx, while it built its in-house operations.
By managing the search for goods, payment, storage, packaging and logistics, Amazon has both a cost advantage and a strong negotiating power.
A huge opportunity, but don't tell this to

Amazon
Nowadays, according to Ganev, enablers like Shopify are the ones that will create the biggest threat to Amazon. These companies help other ecommerce players and brands provide the same level of customer experience as Amazon, or better.
"Many of those enablers will work with any retailer but Amazon," he says. "They realise that either they can choose X percent of the market with Amazon, or they can choose all the other players."
"In the Nordics, I think many of the enablers won't use Amazon because they will realise that they can be replaced quickly," he adds.
No welcome mat
With the growth we've seen in ecommerce during the pandemic, it's increasingly clear that there is often room for more than one major player in any ecommerce space.
"I think the great thing with ecommerce is it's far from mature anywhere, but it's true we're probably a little bit earlier in that curve," says Allegro's Nuyts about the Polish market.
"You're looking at the penetration of ecommerce of 9%, in the UK it's double that rate, in China, triple. So there's a lot of space to grow."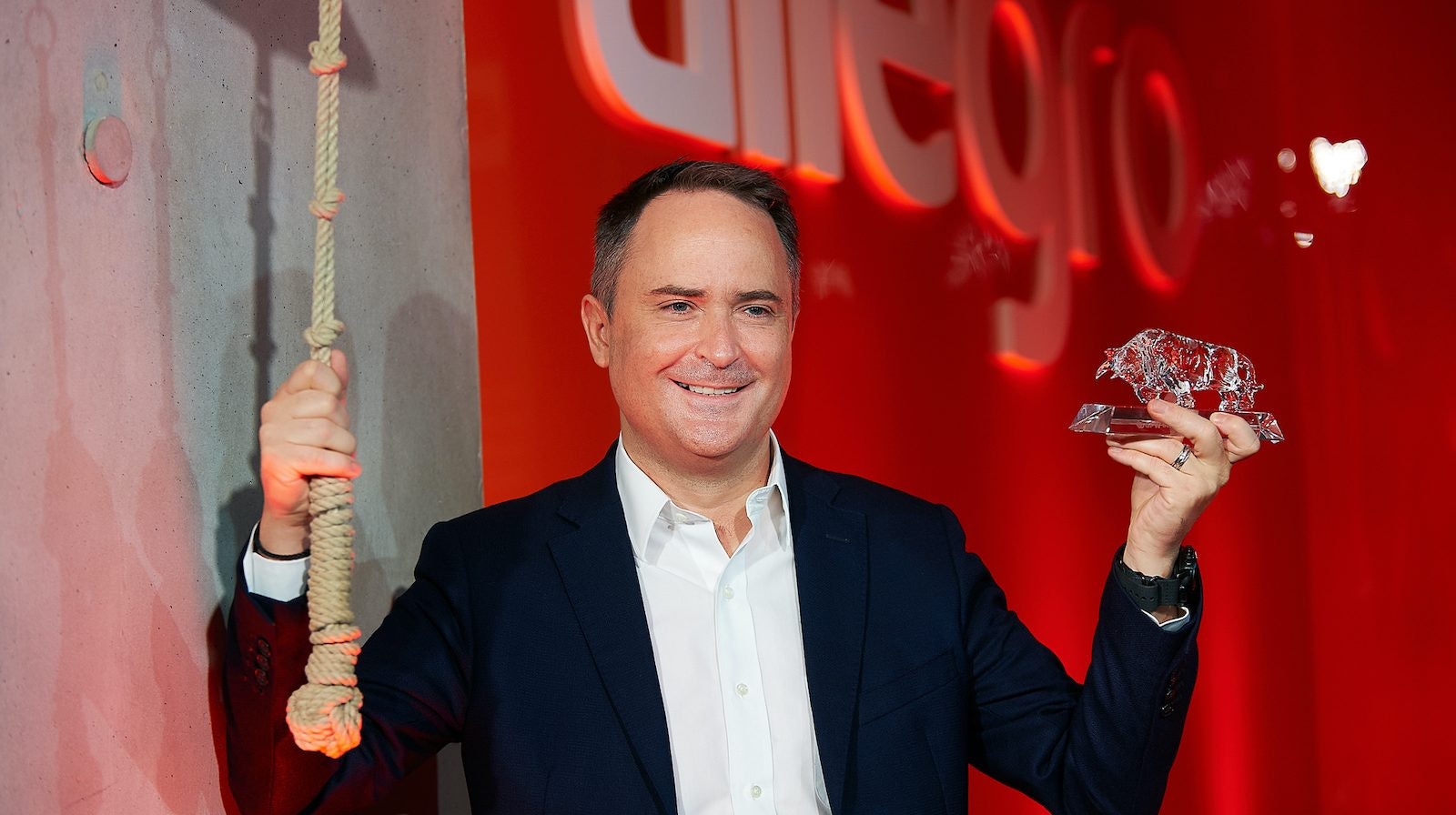 "This is not a kind of zero game between Amazon and the rest, both can grow because there's a huge transition from offline to online," says Ganev, who believes that with the help of enabling services other brands and marketplaces can grow fast. "All the retailers that we look at today, they grow at very high rates."
Even so, those in dominant positions in their home markets aren't planning to lay down the welcome mat.
"I was an evangelist for ecommerce for the last 10 years in the region, and I still think there is a huge, huge opportunity, looking at how small ecommerce is from total retail in our region," says eMAG's Stanciu. "A huge opportunity, but don't tell this to Amazon."
Kit Gillet is Sifted's eastern Europe correspondent and tweets from @KitGillet. Mimi Billing is Sifted's Nordic correspondent. She also covers healthtech, and tweets from @MimiBilling