The ecommerce sector in Europe experienced rapid growth with the onset of the pandemic, growing 2-5x compared to pre-Covid levels. 
European ecommerce revenues also leaped by 30% to a record $465bn in 2021 — and that number's expected to reach almost $570bn by the end of 2025. 
So, the question on everyone's lips is: which startup will be the driving force behind the new post-Covid generation of online shopping?
Sifted asked some of Europe's top investors which non-portfolio European startups they think are due to shape the future of ecommerce. 
These are the startups they chose: 
Deepka Rana — investment manager at Northzone 
Northzone is an early-stage VC fund based in London that backs companies based in the US and Europe at seed, Series A and Series B.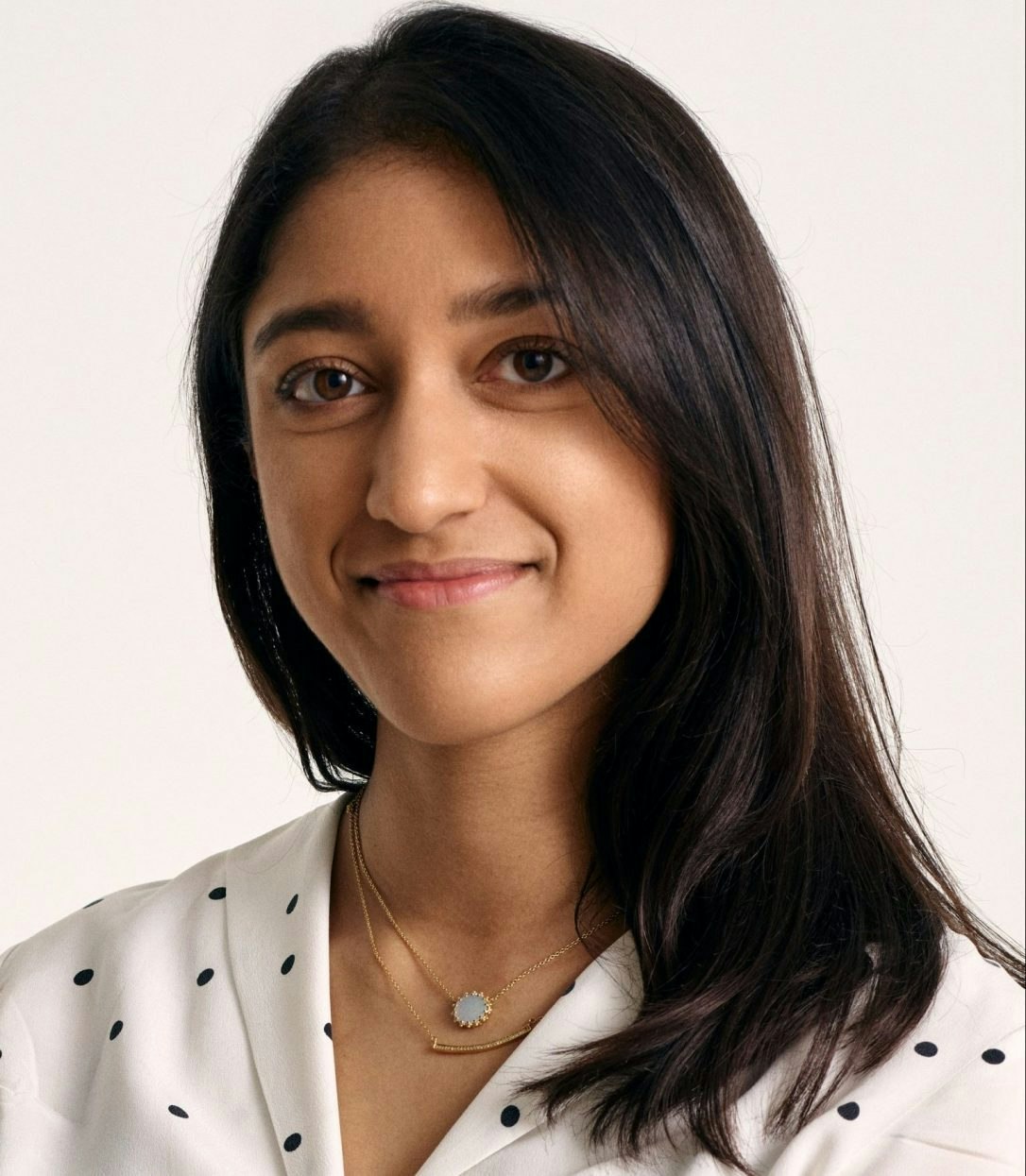 Modern Milkman is a grocery delivery service that provides fresh produce directly to people's homes. The company was founded in 2018 and sources its range of products from local farmers and suppliers; customers can put together their basket and choose a delivery frequency that suits them. 
The company has a strong emphasis on sustainability, delivering products in plastic-free packaging and delivers items like milk and juices in glass bottles that customers can return when their next delivery is dropped off. 
Whilst most of the recent funding and headlines in this category have been dominated by instant grocery players that focus on London neighbourhoods, it's refreshing to see a company target other parts of the country where demand for local produce is just as strong.
Whirli is a subscription company that lets users purchase tokens which can be exchanged for toys from their catalogue. The catalogue includes items like wooden toys, puzzles and books and serves an age range from infants to eight-year-olds. 
Toys can be kept for as long as they're wanted, and returned or exchanged for new toys when the last set is no longer needed (or no longer sparks joy, as Marie Kondo would say). Reducing waste and the impact on the planet is top of mind for more consumers than ever, but even more so for parents who have to consider what type of planet is being left behind for their children. Whirli allows parents to act on this desire to make more sustainable choices, as well as letting them switch toys more easily as the interests and needs of their child change. 
Onloan is a fashion subscription company that allows members to rent new items of clothing, versus having to purchase them outright. They focus on womenswear and offer different membership tiers based on number of items per month and their value. One of the aims of the company is to give consumers an attractive alternative to the modern fast fashion culture, which contributes to a huge amount of pollution and waste across the world. 
But while the sustainability piece is one of the main draws of something like Onloan, it also gives consumers the ability to compromise less on quality and style (e.g. that designer 'investment' piece no longer has to be a plain cashmere jumper). On top of that, consumers are more open to 'renting' quality pieces of clothing, including everything from belts and accessories, to gowns and wedding dresses. I'm excited to see Onloan capitalise on these trends and expand its platform. 
Juliette Mopin — VC associate at ISAI Gestion
ISAI Gestion is a French entrepreneurs' fund targeting internet startups.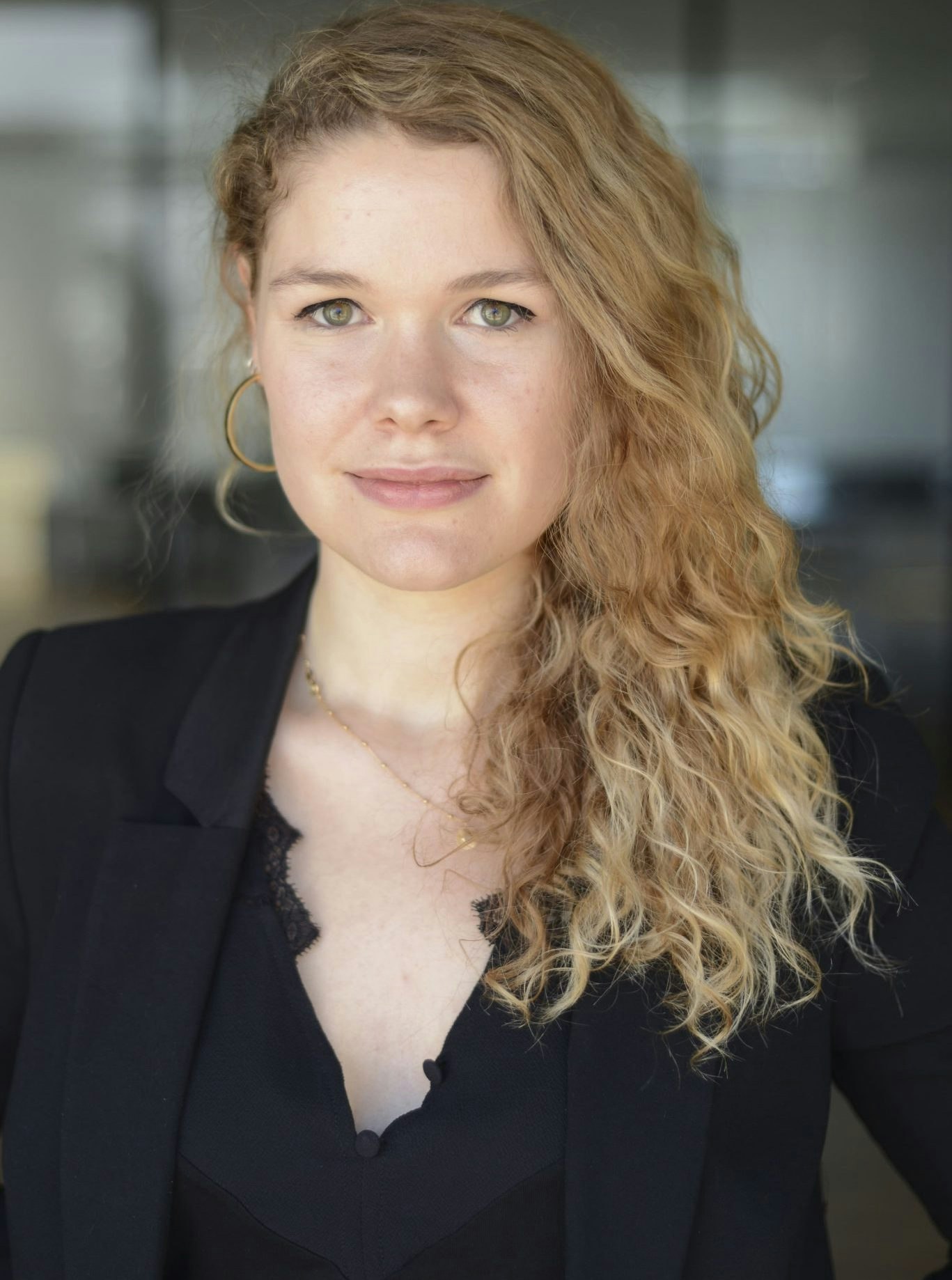 Born and raised on Instagram, The Bradery offers ephemeral sales of premium brands for 20 to 35-year-old shoppers. It enhances the existing by giving new life to sleeping pieces of premium brands, and allows brands to target an audience that was untapped without deteriorating their image. Existing private sales platforms struggle to target this audience and to master the codes of social media and social commerce. The best brands are starting to work with the company and its community is exploding.

Qilibri offers subscription-based boxes of dietary rebalancing programmes. The dieting market is obviously very deep and growing due to sedentary lifestyles and the consumption of processed foods. I especially like the holistic, long-term and qualitative approach, as most diet programmes have low efficiency in the long run. From a VC perspective, the business has a very good potential in terms of lifetime value (LTV) and word of mouth, though the competition on the market is high.
4.5.6 is the first full-stack cosmetics company with a 100% focus on melanin-rich skin, with complete control over the entire value chain and D2C distribution through their website. Although melanin-rich skin has different dermatologic principles and specific needs (eg: more layers to the epidermis so the skin needs deeper hydration) the skincare industry is currently set up for Caucasian skin. As a result, 70% of Black and Asian women feel that the current offer does not cater for their beauty needs. 
Peter Specht — partner at Creandum
Stockholm-based VC firm Creandum focuses on tech companies in the consumer, software and hardware industries.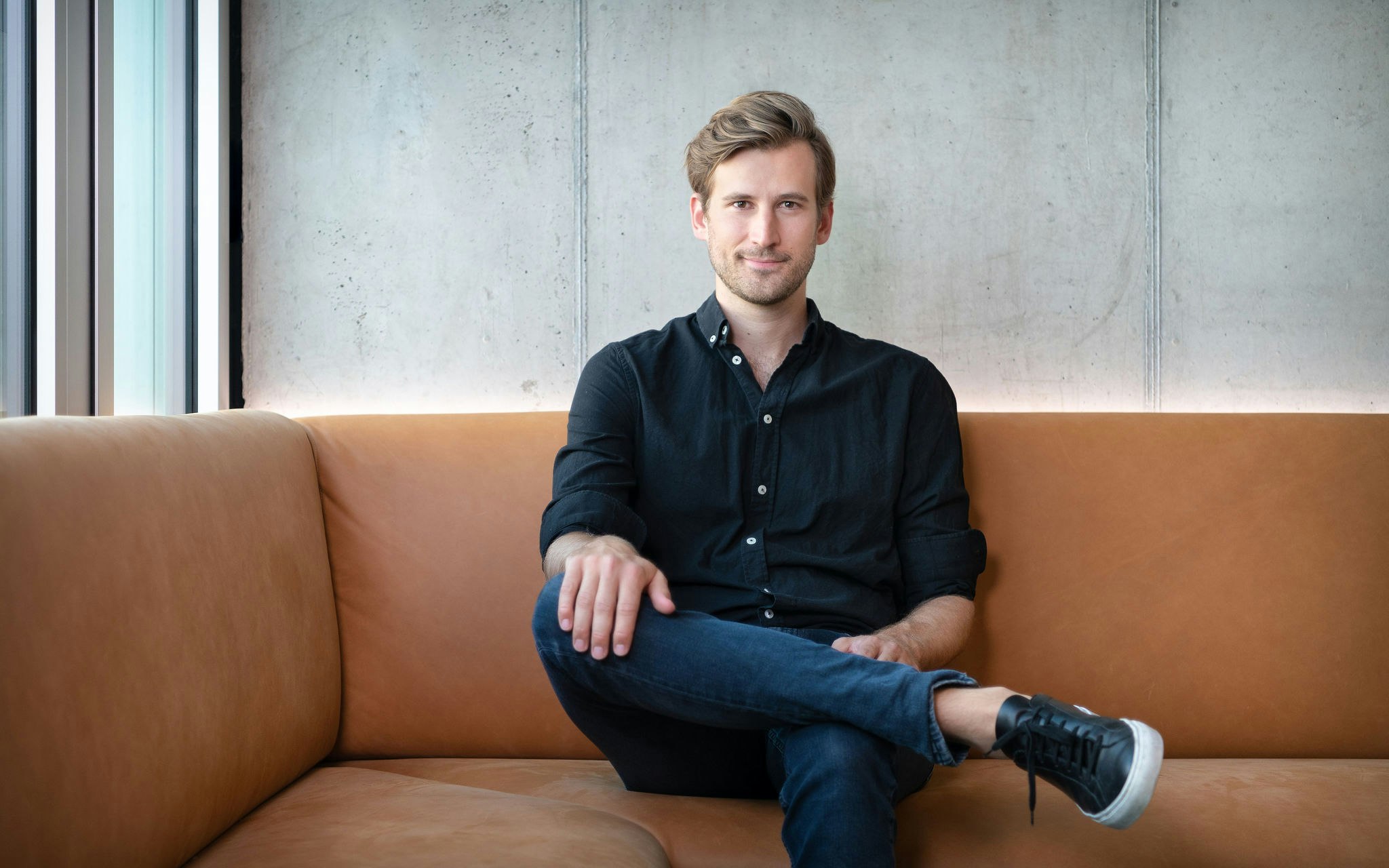 Conversational commerce has been on the rise in Asia for a long time. With WhatsApp and Facebook messenger pushing for business use now, the timing is pretty good for conversational commerce to happen in Europe. I like that Charles allows brands to manage customer conversations and convert them into in-chat shopping and also strengthen the customer relationship. It's a category that is just emerging here.
Headless — a term that refers to the separation of the frontend and backend of an ecommerce app to allow more developer freedom — is a rapidly growing market in ecommerce tech. The backend side has already been covered quite intensively, the frontend side is still underserved. Vue Storefront is an open source frontend platform that enables ecommerce shops to go headless in a faster and easier way. It helps customers to unlock benefits such as more flexibility and better performance, and I like that it can sit agnostic on top of any of the existing backend stack.
The younger generation of consumers is moving to a more social and engaged shopping behaviour. Teleshopping has been a big business in the past; this product brings it to the web and enables brands to integrate live video into their shopping experience. I'm intrigued by how it gives brands the possibility to engage more with customers and convert more.
Matt Chandler — consumer investor at Octopus Ventures
London's Octopus Ventures is one of Europe's largest VC firms. The team invests primarily in healthtech, fintech, deeptech and B2B startups.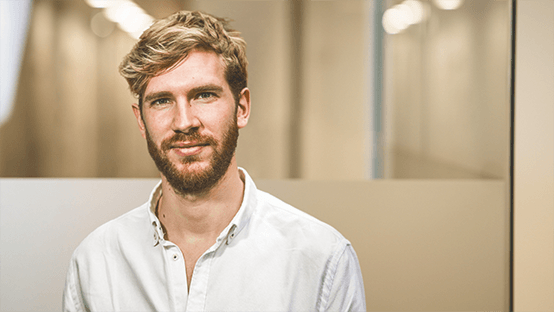 ConferWith enables live video shopping that connects ecommerce customers with real humans. Its solution allows web visitors to talk via a video link with a salesperson or store associate from the brand, who can in turn walk the customer through the shopping journey and educate them on products. There's a huge market for companies that can improve online engagement and ultimately drive conversion. Think about Amazon. The purchase experience isn't fun or interesting, but it could be. We're seeing encouraging signs regarding video commerce and believe the human element will enable brands to make real connections.
Mana helps creators to monetise and share their skillsets with those in search of specific knowledge. Its platform is powered by the passion economy, enabling the long-tail of creators to both make an impact and a living from their talent. We're really excited by the power of the passion economy and marketplaces looking to aggregate the supply. On the demand side, we know that consumers have a thirst for knowledge but struggle to consume it due to accessibility barriers. Or they fail to complete the content due to a lack of engagement. Anecdotally, we had 10 16-year-olds on work experience with us recently, and eight had their own side-business!
Namogoo offers a suite of software solutions that dramatically improve retention without having to fundamentally rethink website design. The business is headquartered in Israel, with global offices. The acceleration in ecommerce has left huge opportunities for solutions that help in potential blind spots such as 'customer hijacking'. Its hero solution stops this little-known occurrence, which is when a potential customer is on an ecommerce site and is served a rogue banner ad, taking people off-site and reducing conversion. Absolutely one to watch (and to implement).
Cayetena Hurtado — principal at Balderton Capital
Balderton Capital is a VC firm based in London that invests in early-stage startups.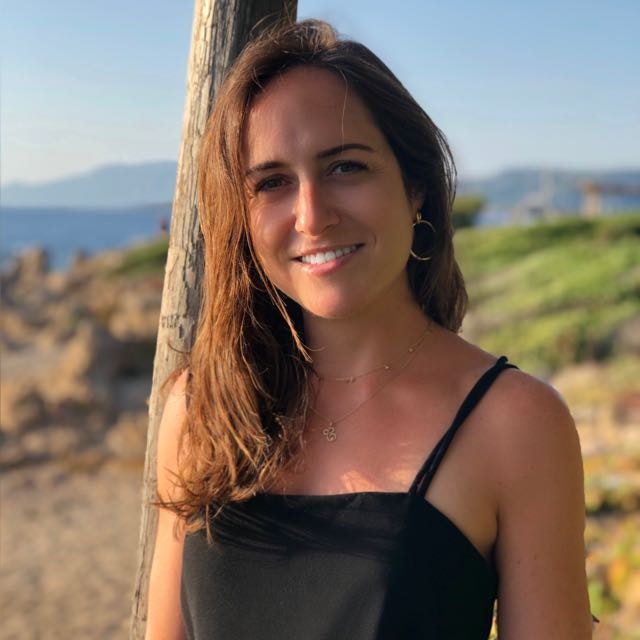 Greentech brand working on the first generation of bioengineered plants to fight air pollution. Still pre-launch but has hired a world-class R&D team and made tremendous progress on the tech front. Not only do I love its positive impact from a sustainability perspective, but also its vision to use nature as a source of innovation and to make plants a lot more than decoration.
Playing in a competitive sector, Biocol Labs has had phenomenal traction over the past year, positioning itself as the 'post-chemical Pfizer'. I love the family story here; the company was founded in 1977 and is still fully family-owned. Biocol is an all-natural supplements brand solving for common pain points of sleep, immunity, digestion, throat pain, post-hangover and more. Six years ago, the founders' grandson Chris, and cofounder Christina, rebranded and its manifesto is an ode to plant-based science — with an ultimate aim to make the pharma industry redundant.
Spanish cosmetics brand offering natural, vegan and toxic-free cosmetics. With barely no external financing, Cocunat has seen tremendous growth and recently announced that from 2019 to 2020 it increased its sales from €4m to €32m, with positive EBITDA of over €2m. I like its impressive execution and positioning as a young and fresh brand that cares for sustainability since day one.